Shopping Cart
Your Cart is Empty
There was an error with PayPal
Click here to try again
Thank you for your business!
You should be receiving an order confirmation from Paypal shortly.
Exit Shopping Cart
Empowering youth to break the bonds of poverty.
| | |
| --- | --- |
| Posted on March 22, 2013 at 3:27 PM | |
At Achieve International, and Team Achieve Boxing we have been in full-swing preparing for Golden Gloves, and Junior Olympics. Last night kicked off the first night of Golden Gloves, a six week tournament where kids across the state will compete for a chance to claim their title, as an Indiana golden gloves State Champion. The completion is fierce, and tension runs high. Making weight, training hard, not over training, proper nutrition, and simply mustering the courage to climb in the ring, are some of the pressures that fighters must manage in preparation for the biggest tournament of the year.  Immediately following six weeks of golden gloves, our boys will compete in the Junior Olympics in Terre Haute, IN.
Our boys show up to the tournaments and set the bar high for the other gyms. They are always in uniform, or wearing a Team Achieve Shirt,their pants are always pulled up, and heads are held high. Wearing a Team Achieve T shirt, or the coveted hoodie is a symbol of pride for our boys. The shirts are earned by actually making the team. To do this, not only must our boys be caught up in their current grade, but they also maintain a 2.5 GPA,have renounced any gang affiliation, and are maintaining proper attendance and behavior.  
The Indiana Golden Gloves is a nonprofit organization. The shows they put on are top-notch, and epic. Vickie Elders sits on the Golden Gloves board of Directors, is an officer, and the tournament director for USA Boxing.Vickie advised a few members of the Golden Gloves board to drop by our facility to see all the programs we have.  Keith Boggs-President, Dick Mills-Former President, and Dave Carr-Officer, came by to see our facility, and meet our boys. They were surprised by the academic programs, anger management, and how proud our boys were of their achievements.They were visibly moved when they saw kids going to the kitchen to make a cup of noodles. At this point I explained to them, that while we are not a soup kitchen, our boys come hungry, and we don't want them to leave hungry. We showed them our stock of noodles and peanut butter.   
The guys reported back to the board what they witnessed a tour gym. A conversation began about how they could help us. Vickie Elders suggested that they all work together to donate food to the gym.  When Vickie gets behind a project, it happens!! A week later, I got a call from Keith saying that he had some things for us. I meet Keith at his business where he donated several boxes of Pepperidge Farms cookies, crackers, and snacks. Keith owns a Pepperidge Farms franchise,and has offered to donate more.   In addition Keith's family took a trip to Costco, and replenished our stock of peanut butter, soup, and noodles.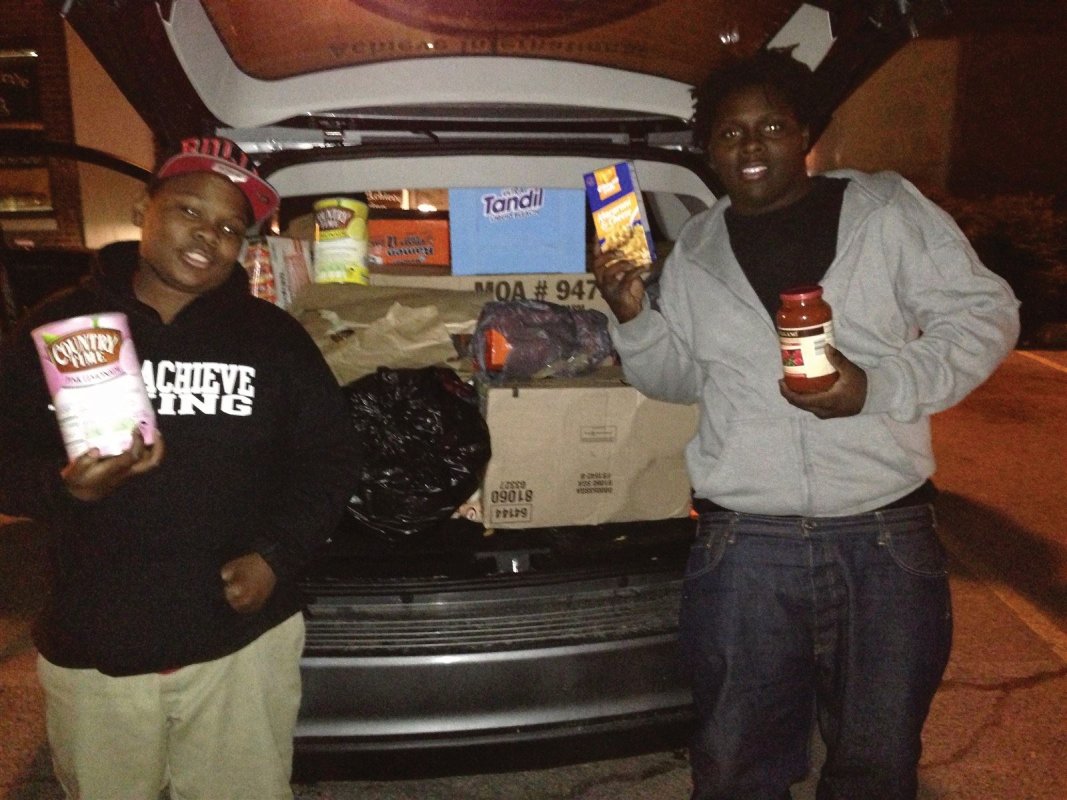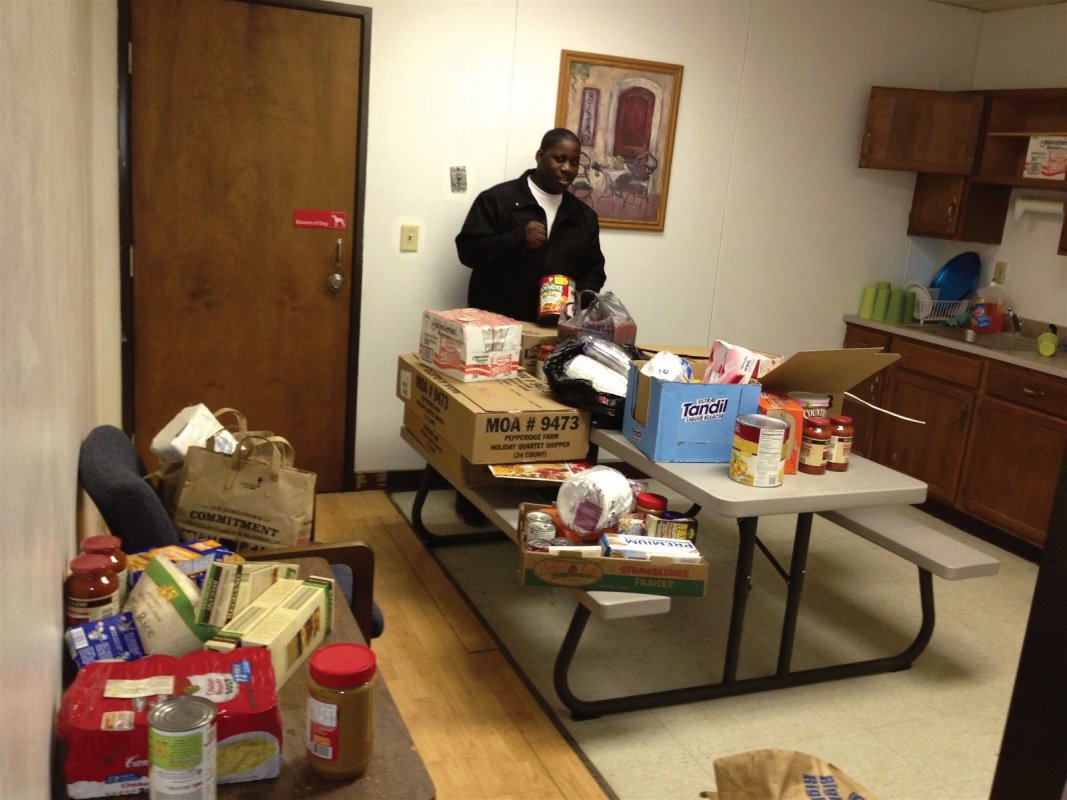 We arrived at Golden Gloves last night, and were greeting by Vickie, and John Elders. "Get some of your boys, and come down to the car withus." Not knowing what was going on I gathered a small crew to meet her. Her car was loaded with cases of canned ravioli, pasta, peanut butter, and snacks.  Our boys were excited like it was Christmas.  It didn't stop there. The entire night our boys were making trips down as USA Boxing Officials, Coaches,and the entire Golden Gloves Board brought cases of food for our gym. By the end of the night, our car was loaded to the ceiling with food, and snacks.
 The boxing community has taken notice of the transformation of our boys. They have made a significant investment. We are humbled, and honored to be a part  of USA Boxing, and Golden  Gloves.
On behalf of Achieve International, Team Achieve Boxing, our students, and our board, we thank you for your willingness to come beside our mission.
Categories: Coaches Corner
/